Street Naming Scheme
Through street naming, we would preserve the memories of Kai Tak. With the concept of the Current of Vitality, a system is devised that presents the tree in the broadest of senses. This allows for the spirit of the waterside tree to be shown. Furthermore, the proposed street naming system also aims to integrate the streets with the surrounding areas being respectful to the existing historical or cultural contexts.
The street naming scheme for Kai Tak Development is divided into two main sections: the main motorways and roads within the Kai Tak City Centre. Two systems will be implemented to highlight the planning intent of the sub-zones and the theme of the 'Current of Vitality'.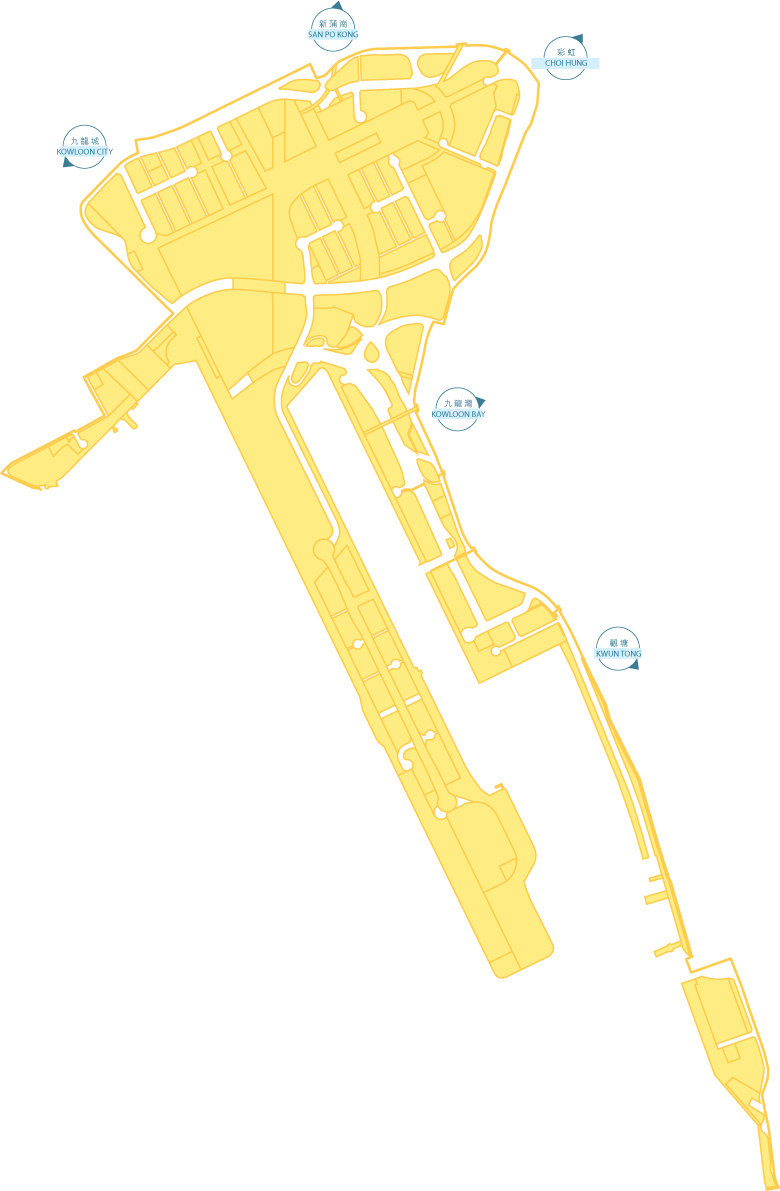 D2 路

承啟道 Shing Kai Road

D3 路

承豐道 Shing Fung Road

D4/L10 路

承昌道Shing Cheong Road

L3A 路

沐虹街 Muk Hung Slieet

L3B 路

沐翠街 Muk Chui Slieet

L4 路

沐安街 Muk On Slieet

L5 路

沐寧街 Muk Ning Slieet

L6 路

沐泰街 Muk Tai Slieet

L7 路

沐禮街 Muk Lai Slieet

L9 路

沐恩街 Muk Yan Slieet

L11 路

沐元街 Muk Yuen Slieet

L15 路

沐縉街 Muk Chun Slieet

L16 路

沐信街 Muk Shun Slieet

啟德橋 Kai Tak Bridge