Public Facilities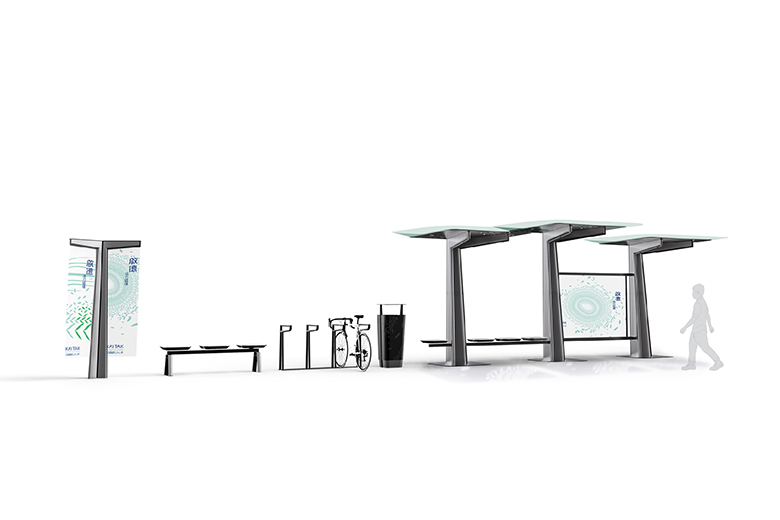 The public facilities render the theme of 'Current of Vitality' in full tactility. The schematic designs are intended to give a general view of the potential streetscape elements and furniture in the Kai Tak evelopment, in particular the design language. It is a subtle and at the same time effective scheme to communicate the identity to Kai Tak to the public. Three major design language rules are expected to be followed in the design of all street-level public facilities.
Design Language
Tree trunk support – echoing the tree as a carrier, the support for all shelters and stands are inspired a tree's typical tapered-trunk, which opens up two branches for support.
Rounded square – a square for the best balance of weight, and its corners rounded to convey Kai Tak's welcoming and organic spirit.
Lightness and airiness – to convey the breeziness of floating leaves and flowing sunshine; this is a quality that can be expressed through many design gestures such as 50% porosity, having less ornamental attachments or employing lighter materials.